W6CAW / W6SLW Radio Campo, CA
Grid Square DM12TP
My new vintage radio hobby. Yaesu Page
Yaesu FT-101

Acquired June 2016. Later serial number of the 101 ( <25,000 ). fixed problems found with the first release.
One of the radios from Japan that killed off the American radio manufacturers.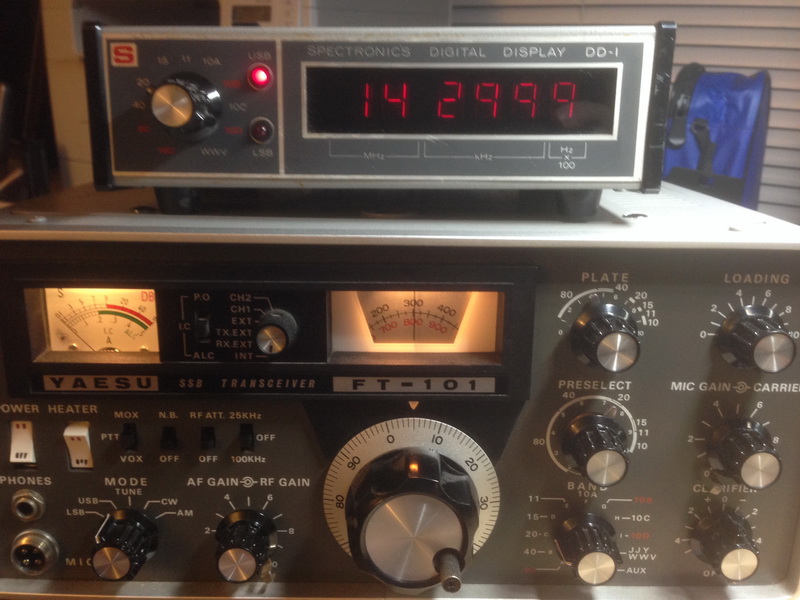 August 2016. Another great find. A Spectrtonics DD-1 digital display for my 101.
And the pile gets bigger. Got a steal deal on a used Timewave DSP-9.
Works great with my vintage radios.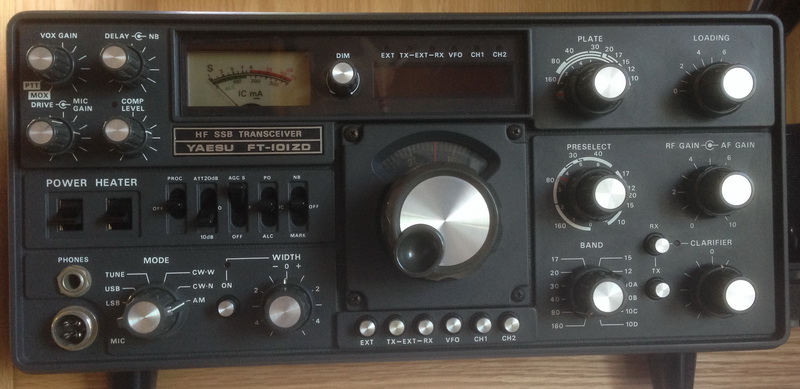 Acquired July 2016. Mark II built September 1080 just in time to be good on the Vintage SSB Net.
Yaesu FT-101 Links
Fox Tango International Yaesu 101 Page
Yaesu FT-101B - E Service Manual
Best one I have found so far. Includes early 101. Downloadable .pdf
Yaesu.org Great Britain. Lots of manuals and more
G3UPA collection of Yaesu Manuals
Replace the dead display module of your
FT-101Z / FT-107 / Sommerkamp FT-307 / FT-707 / FT-901,902 (later version)

Wim is a great fan and user of early Yaesu radios. Much of his work is posted on the Fox Tango site above.
But wait, there's more. Exclusively here are his updated Survival Guides in .pdf format.
Yaesu FT-101ZD User Guide. Version 4 updated spring 2016.
FRG-7700 Communications Receiver
Return to Craig Williams Ham Page