Palomar F140-6 Core 4 to 1 Voltage Balun
12 Turns #12 Magnet Wire Teflon sleeved
Note. From the ARRL Newsletter 9/19/2013. Palomar Engineers President John E. "Jack" Althouse, K6NY, of San Diego, California, died September 15 after suffering a massive stroke. He was 90. Palomar Engineers, the Escondido company he operated, may become a thing of the past as well. A message on the company's website says Palomar Engineers is "temporarily closed" and "not taking orders at this time."
This is a 4 to 1 with 12 turns of #16 Teflon covered magnet wire on a Palomar F140-6 core. The ideal, according to what you read on the Internet, is 14 turns but I ran out of room. Housed in a weatherproof electrical box from Lowes. ( As of today, 9/15/2013 the Palomar Engineering website is down. Hope they did not go out of business?)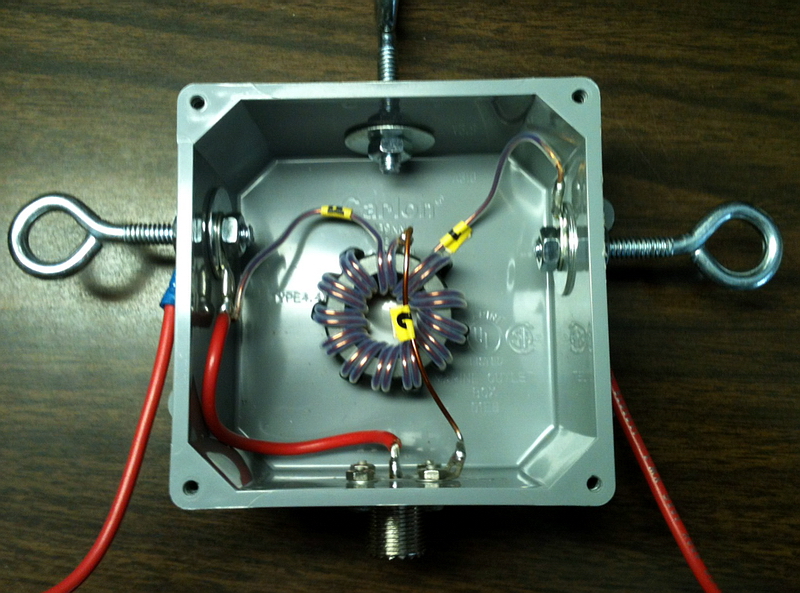 Click on images below for a larger Graph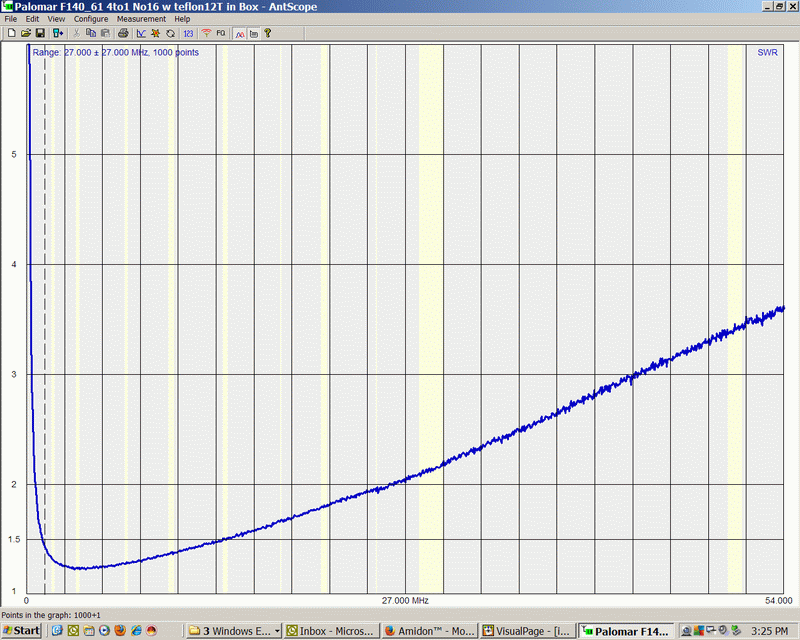 Balun terminated with 200 Ohm resistor at antenna terminals
RigExpert 54 MHz scan. OCF, 38% from one end fed, 80 Meter length, 35 foot elevation.
Palomar F140-6 Core 4 to 1 Voltage Balun
21 Turns #18 Magnet Wire
This balun was built as my putty knife balun at this page. The only difference was the wire gage and core. The balun was installed in a small Radio Shack Box ( Part # 270-1803 ) Construction was identical to the Lowes electrical box on the top of this page.
Click on images below for a larger Graph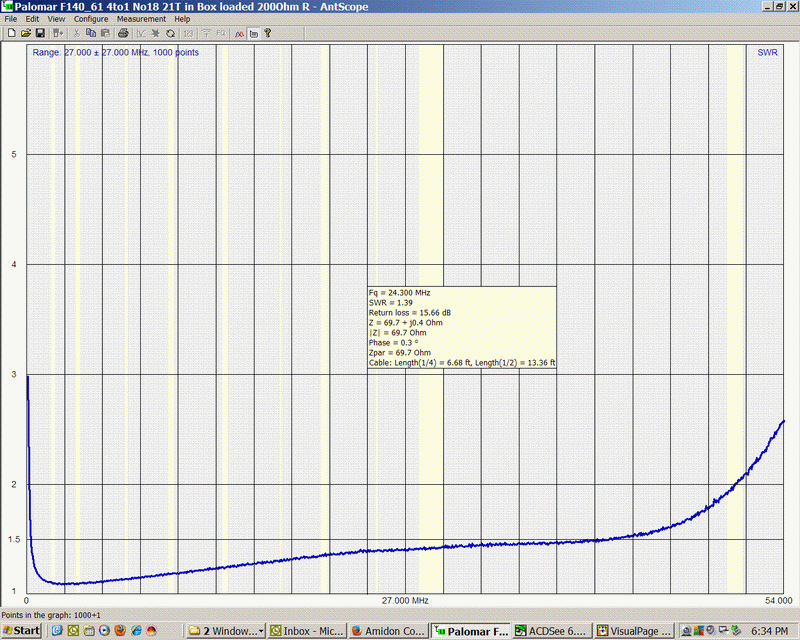 In box. Terminated with a 200 Ohm carbon resistor.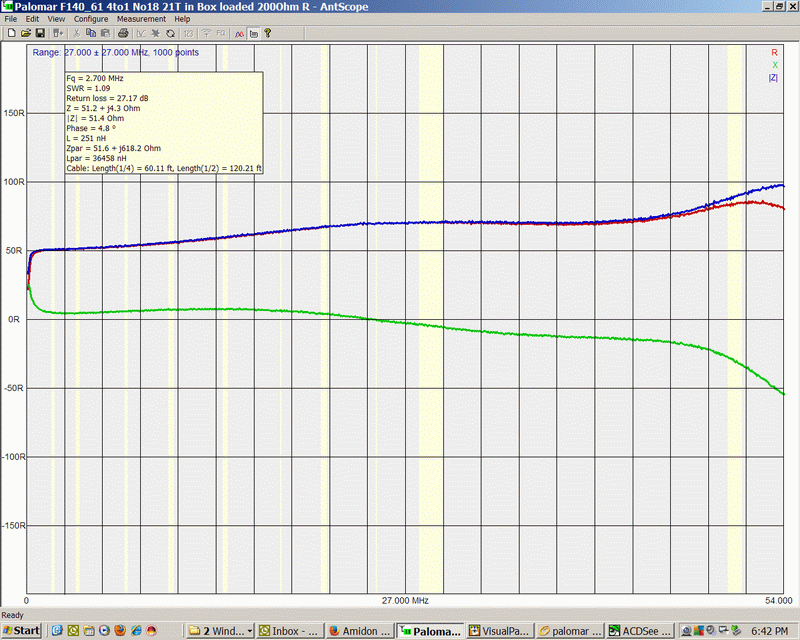 The plot above is the Z=R=jX selection on the RigExpert. Same conditions as in the VSWR plot / Fo above.
Plot above is with test OCF wires installed at 35' elevation.