Radio Campo
W6CAW /W6SLW
The RAM Computer Mount, almost fits!
First, having spent four years as the owner of a custom mobile install shop, in the dark ages of the 70's, I never expect an after market bracket to fit correctly. In RAM's defense it probably fits correctly if you have a 2007 Ford Explorer or Sport Trac with carpets. Mine has a rubber floor and it didn't.

Begin with a trip to the RAM webpage where this custom mount, RAM-VB-112 is described in detail:
http://www.ram-mount.com/laptop_mount/ramvb112sw1_laptop_desk.htm
Now, click the link below and notice the far right photo:
http://www.ram-mount.com/index_files/explorera.jpg
Notice the no holes bracket is clearly mounted under the seat bracket even though the instructions state "" Without moving the seat..." The problem is if I put the bracket under the seat mount it raises up the seat and the other mounting hole close to the center console does not line up. this is because the seat bracket sits in a depression in the floor mat. Here is where I assume if I had the carpet model it would fit as instructed. Now, how I made it work with hand tools.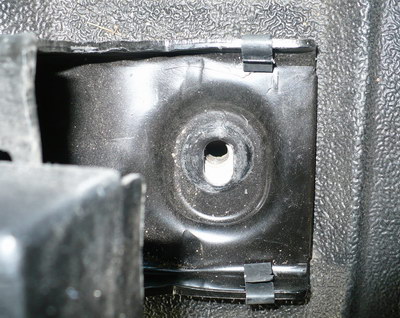 Above the seat mounting bracket closest to the door. Note the depression it's mounted in.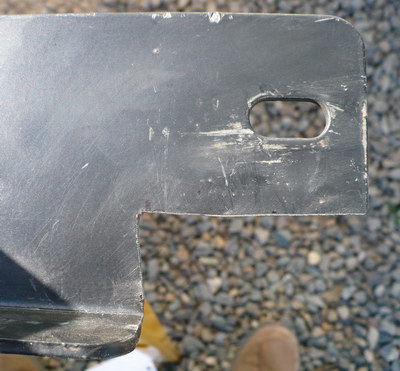 I took the RAM bracket and cut out a 1 inch notch. Feel free to make the cuts straight. I could not.
To get the bracket closer to the floor I whacked it with a hammer till it looked like the above. Now, If you are good with
tools and have a bending jig you could make a nicer bend. This just proves an idiot with a hammer can also be productive.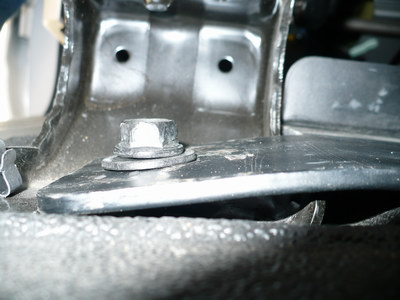 Here it is bolted down and now the other end lines up correctly with the other seat mounting bracket.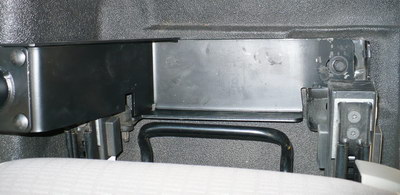 The hard part is done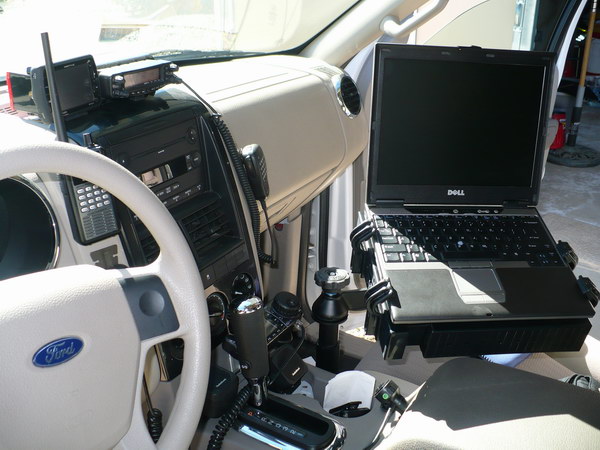 The rest was an easy bolt together. It looks and works great. Plenty of adjustment so it can
even be adjusted so a passenger can use it. I have a feeling the YL, W6SLW will be driving
and I will be playing on the PC and the IC-7000.
My Recommended Vendor
I looked on the Internet for the best price and found ChicagoMounts.com. Great price, quick delivery. Give them a try for your mounting needs.