W6CAW / W6SLW Radio Campo, CA
Grid Square DM12TP
My new vintage radio hobby. Drake Page
Drake T-4x
I have sold this radio but hope to get another Drake in the future.

Blending the old with the new. My "new", purchased from WB6YEC, Drake T-4X receiving on a SDRplay software
defined receiver. ( The SDRplay is available from Ham Radio Outlet. )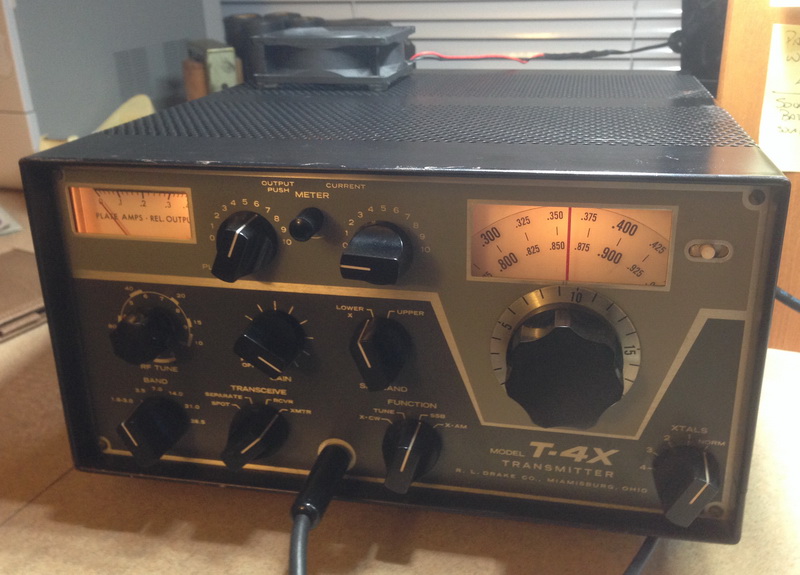 Little fan on top to keep the finals cool.
Drake Links
Drake T-4x Manual ( Local drive. Right click to download.)