Camp Locket California FIRE STATION F-2 T-502

Here is the photo from the completion Report of the Constructing Quartermaster, Marion C. Tadlock, of the posts Fire station, Type F-2, in 1941. The station was built to the U.S. Army's Theater of Operations Style Plans as part of phase one in the building of the Camp.




FIRE STATION F-2 T-502 ( Click on photo for a larger image. )

I have removed the large handwritten T-502 from the face of the photo, as the building number is evident in the building board on the front of the structure itself. I also cleaned up assorted spots and dust motes. This authorizes non exclusive, non-commercial right to make use of the photo for Campo Fire purposes. Please credit Mountain Empire Historical Society in any print or web publication uses.
Also, click this link for a detailed description of the station and it's part of historic Camp Lockett.

Rich Borstadt, Curator (RIP)
Mountain Empire Historical Society
Border Californias
PO Box 394
Campo, California 91906
mehs@mehs.net
---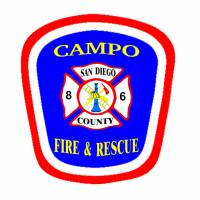 A 1986 article, publication unknown. ( Click on photo for a larger image. )
---
The Original Camp Lockett Engine
The original 1940's engine from the Camp Lockett Fire Department is now owned by the Historical Society. Here you see it displayed during the Campo Fire 2011 Awards Ceremonies and dedication of our 2010 station expansion.