Old timers in Campo will remember the 80's when the Volunteers "tacked" a lean-to on the side of the firehouse to provide sleeping quarters for the ambulance service. Several years ago when we were given the rest of the building for quarters this lean-to was used for equipment lockers. Well, now it's history!
The way it was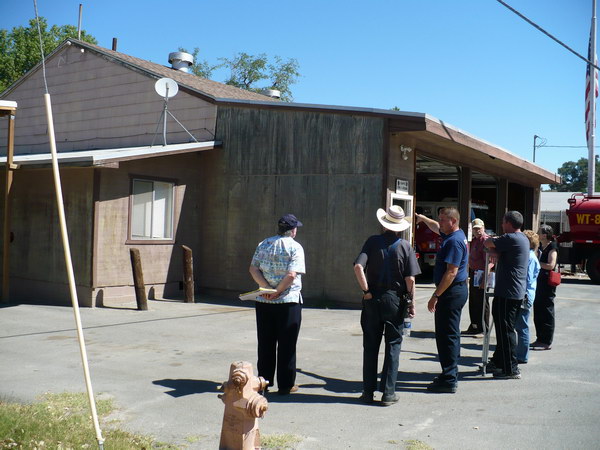 ---

December 17, 2010.
The outside is finished!

Click on photo for larger version
---

December 10, 2010.
Almost complete. Waiting for the bay door. Next week? (P.S. Not!)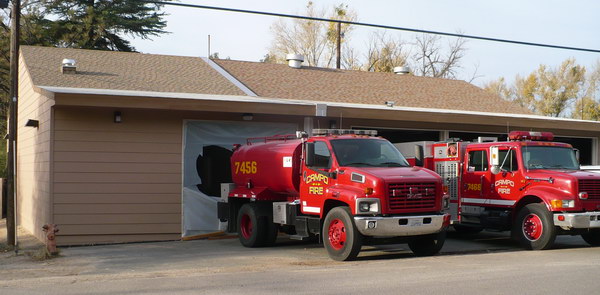 ---

November 2, 2010.
It's starting to look like one building.

More paint please!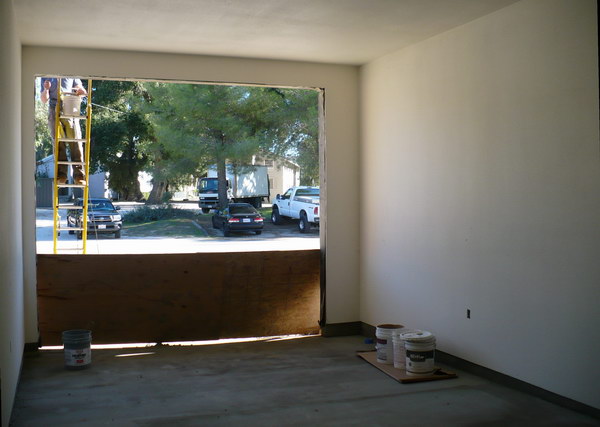 Concrete in the new equipment bay. See our water tender 7456 sitting outside in the
photo above? This will be it's new home.
Training and conference room. No more meetings in the kitchen!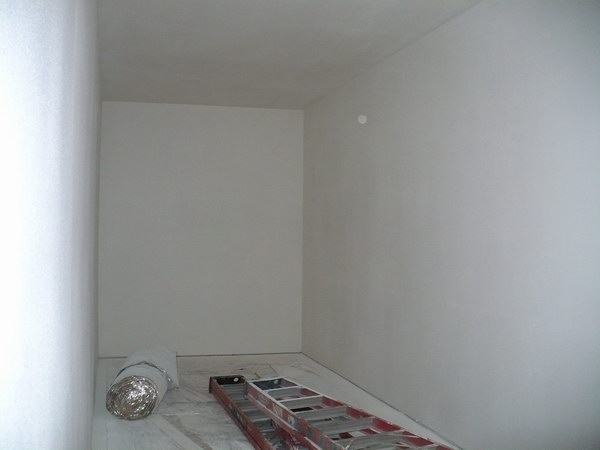 A real locker and equipment room. Never had one of these before.
---
October 12, 2010, Slow but steady.
All the siding is up. They are putting on the roofing. More progress on the interior.
Estimated completion mid November.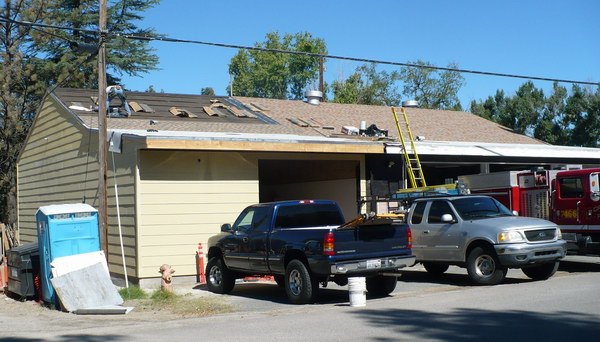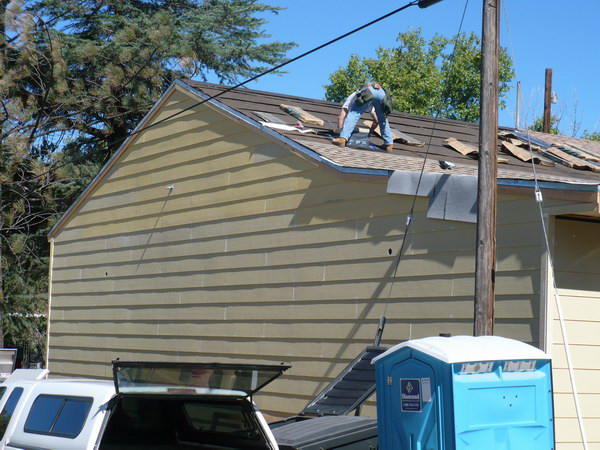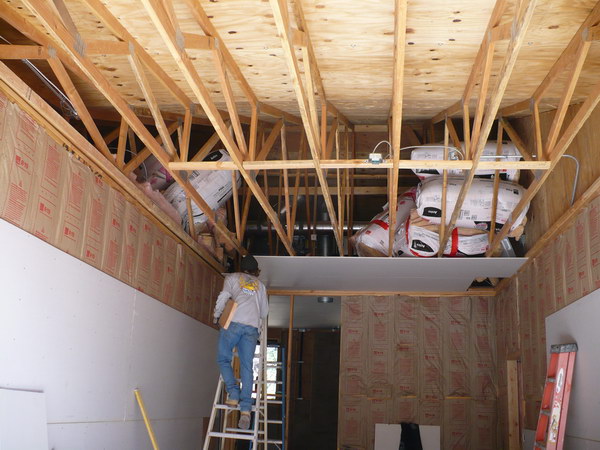 Inside the Equipment Bay
---

September 9, 2010, On goes the roof.


---

September 2, 2010, More framing.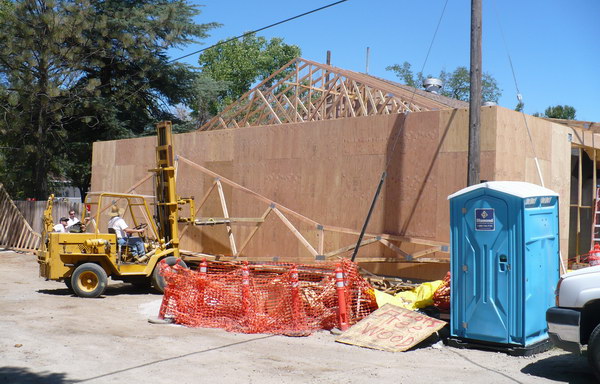 ---

August 28, 2010, Framing.

---

August 23, 2010, Cement.


---

August 20, 2010, Ready for cement.


---

June 21 2010, Station Addition Begins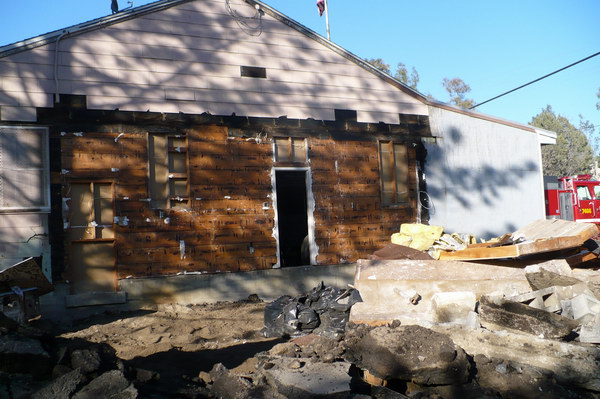 The front of the addition will be a new equipment bay to house our water tender, to keep it out of the elements of Campo, and a new locker and gear room. Behind will be a conference room for training and meetings. Those of you who have attended a Fire Board meeting in the open bay, in the winter, will appreciate this new room. Through donations and grants the training room will be equipped with wireless networked computers and an audio visual projection system.
So how are we paying for this addition? The county established the Fire Mitigation Fee Program in 1986 to provide funding for fire protection and emergency medical services in the unincorporated communities. Although local fire agencies lack the legal authority to impose mitigation fees on new development, the county collects a fee from building permit applicants on behalf of 19 independent fire protection districts and six County Service Areas, Campo is one, with fire protection responsibility. The mitigation fees are distributed quarterly to agency accounts and must be used for capital projects or to purchase firefighting equipment or supplies that will serve new developments. The fee for non-agricultural construction is 46 cents per square foot, which would equate to a fee of $920 for a 2,000 square foot structure.
Since we have been very fortunate in acquiring equipment through grants we have saved up our Fire Mitigation moneys for improving the firehouse. Come back as we continue to add photos of the construction and check it out for yourself as you pickup your mail.